Drama and Theater
This page lists groups and organizations offering drama classes and theater arts programs and productions for kids in the Gainesville, Florida area.
Featured Listings
Musical Me Theater...Broadway the kid's way! Musical Me Theater's mission is to provide children the opportunity to create, produce, and be a part of a theater experience that nurtures, develops, and stimulates young minds.   Our vision is to produce at least four quality musical shows per year and offer a variety of theater arts classes for children during the after-school hours.   By teaching acting, voice, dance, stage management and more, our students will have a better understanding of all aspects of ... Learn more!
Telephone(352) 234-6228
Websitewww.musicalmetheater.com
Listings
The ART is proud to announce our first after school theatre program designed for kids!   ARTiS stands for Acrosstown Repertory Theatre in Schools, and represents the beginning of the ART's expansion to include family-friendly and child-oriented opportunities as part of its community offerings.   The ARTiS mission is to provide Introductory Theatre and Performance education to interested 6th-12th graders in Alachua County using an interactive, low-impact, after school model.   The program teaches basic art ... Learn more!
Address931 NE 16th Avenue, Gainesville, Fl, 32605
Websiteacrosstown.org/artis
Now registering for fall programs. Classes begin September 30th. The Gainesville Association for the Creative Arts was founded in 1967 by parents and educators who wanted education in the arts to be available to all area children.  They recognized the positive relationship among education in the arts, academics, and self-esteem. In small workshops, usually 8 to 10 children, GACA creates a non-pressured atmosphere where creativity can flourish.   We offer programs in the Fall, Winter, Spring, and Summer f ... Learn more!
Telephone(352)284-2495
Websitewww.artsgaca.org
High Springs Community Theater is a private, nonprofit corporation whose mission is to stage high quality family entertainment through amateur theater productions using the donated talents of residents of High Springs and surrounding communities.   HSCT produces five main stage productions each year, and a Summer Youth Theater Program. Learn more!
Address130 NE 1st Avenue, High Springs, Fl
Telephone(386) 454-3525
Give your young star a chance to shine! Hippodrome afterschool acting classes for kids ages 8-17 give students an opportunity to sharpen their acting skills, build self-esteem, and have fun with our talented and dedicated education staff. After nine weeks of skill-building in voice, movement, and scene work, these young actors will present a final showcase performance for friends and family Learn more!
Address25 SE 2nd Place, Gainesville, Fl
Telephone(352) 375-4477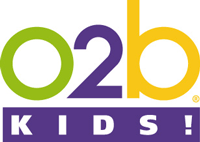 O2B Kids provides as many classes, clubs, and lessons as possible in ONE LOCATION for the convenience of parents and for the benefit of their children. This allows children to experiment with a wide variety of activities first hand, rather than picking the one or two things that may have simply fit best into a parent's busy taxi schedule. More importantly, we offer these events for ONE PRICE within our Family Membership. This combination of program scope and pricing is unparalleled. For today's busy ... Learn more!
Address6680 W Newberry Rd, Gainesville, FL, 32605
Telephone(352) 332-5500
Websitewww.o2bkids.com
The Star Center's programs, classes, and workshops allow the kids to participate in all aspects of the production. The youth develop a sense of teamwork and pride in finishing something that they played a major part in producing. The center allows the kids to create and develop in the areas they like. We utilize student directors, musicians, costumers, visual artists and choreographers. During the Summer camps, some of our former child performers are camp counselors. The programs are designed to educate b ... Learn more!
Address608 N. Main Street, Gainesville, Fl, 32605
Telephone(352) 301-5823 or (352) 870-0064
Yopp offers enrichment classes for kids aged 2-18. Class offerings change seasonally and may be taken individually, or for a whole semester as desired. Class offerings include dance, drama, art, fitness and more. Visit the website for details on the current classes being offered. Learn more!
Address524 NW 1st Street, Gainesville, Fl
Telephone(352) 339-6674
Websiteyoppinc.com