Gymnastics
This page lists gymnastics programs for kids in the Gainesville, Florida area.
Featured Listings
Would you like your listing featured on Fun4GatorKids.com? Featured listings are moved to the top of the page in a special "Featured Listings" section and are limited to three advertisers per page. Email Fun 4 Gator Kids for more information. Learn more!
Websitewww.fun4gatorkids.com
Listings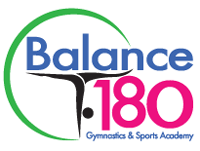 Balance 180 offers recreational and adaptive gymnastics classes for children of all ages and skill levels. They are an inclusive program that offers classes for typically developing children as well as children with special needs. Their vision is to provide all children with a nurturing, healthy environment to participate in gymnastics, and encourage a positive learning and growing experience by recognizing each child's unique potential. Please visit their website for details. Learn more!
Address6527 NW 18th Dr., Gainesville, Florida, 32653
Telephone(352) 340-1180
Websitewww.balance180.org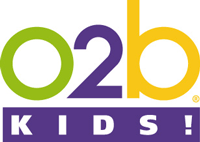 O2B Kids provides as many classes, clubs, and lessons as possible in ONE LOCATION for the convenience of parents and for the benefit of their children. This allows children to experiment with a wide variety of activities first hand, rather than picking the one or two things that may have simply fit best into a parent's busy taxi schedule. More importantly, we offer these events for ONE PRICE within our Family Membership. This combination of program scope and pricing is unparalleled. For today's busy ... Learn more!
Address6680 W Newberry Rd, Gainesville, FL, 32605
Telephone(352) 332-5500
Websitewww.o2bkids.com
This service is available for schools, daycare centers, parties and events only. Our self-contained unit comes complete with professional equipment created especially for the beginning gymnast.   And our trained, certified coaches provide an innovative, exciting curriculum in this unique environment.   Our mobile gymnasium travels to your child's school or daycare for a convenient, structured workout!   The Sun Country Gym Bus offers the best fundamental child's gymnasium program available today.   Enroll ... Learn more!
Telephone(352) 331-8773
Sun Country offers recreational, developmental and competitive gymnastics programs. These classes are traditionally offered by invitation only to those children that excel in the gym and desire accelerated instruction. The recreational program is broken into three different age groups: Sunbursts for ages 18 months to 3.5 years, Gymstars for 3.5 to 5 years and the Rainbow program for kids ages 5 and older. Programs are available for both boys and girls. Our developmental program is typically for chi ... Learn more!
Address333 SW 140th Terrace, Jonesville, FL, 32669
Telephone(352) 331-8773
Tumblemania is a first class Trampoline & Tumbling Training Center located in High Springs Florida. We are proud to have trained a number of state and national champions in the sports of Trampoline & Tumbling and Cheerleading. Owned and operated by Marci Schneider, Tumblemania was established in 1996. We offer a variety of programs that provide students with the opportunity to participate in the sports of Trampoline & Tumbling and Cheerleading in either a recreational or competitive capacity. Boys and gir ... Learn more!
Address24350 NW 176th Avenue, High Springs, FL, 32643
Telephone(386) 454-1779
Websitewww.tumblemania.com
The YMCA gymnastics program is a developmental gymnastics program based on solid fundamentals and progressions. We aim to give every participant a stronger physical self esteem through learning gymnastics in a fun and safe environment. Morning and afternoon classes are offered for all age levels. Preschool gymnastics is for kids aged 18 months to 5 years old and the recreational gymnastics program is for kids aged5 and older. Learn more!
Address5201 NW 34th Street, Gainesville, FL, 32605
Telephone(352) 374-YMCA
Websitewww.ncfymca.org