Charter Schools and Magnet Programs
This page lists charter schools and magnet programs for all ages in the Gainesville area.
Featured Listings
Healthy Learning Academy provides an opportunity for primary grade students to attend a small, intimate academy that focuses on core academics with an added emphasis on physical fitness and health education.   The School's goal is to instill students with an understanding, built on training and practice, of the mind/body connection and the importance of physical well-being and health to the whole person. Learn more!
Address13505 W. Newberry Road, Jockey Club, Jonesville, FL, 32669
Telephone(352) 372-2279
Listings
The Academy of Math, Science, and Technology offers a comprehensive, hands-on curriculum that fully integrates math, science, and technology in a real-world context.   Individually, and in teams, students participate in thematic units of study that emphasize higher-order thinking, problem-solving, and data analysis.   Units of study focus on science and math explorations while using technology as a tool for analysis and presentation of findings.   Our program draws upon the knowledge of experts and guest ... Learn more!
AddressStephen Foster Elementary: 3800 NW 6th St, Gainesville, FL, 32609
Telephone(352) 955-6706
E-mail
The Alachua Learning Center mission is to promote a creative and stimulating atmosphere while achieving excellence in reading, writing, math, science, history, art, computer skills, and physical education as per the Sunshine State Standards. The school consistently scores well in reading, math, and science on the FCAT (Florida Comprehensive Achievement Test) and has been awarded the prestigious Federal Dissemination Grant for excellence in curriculum development and application. Learn more!
Address11100 CR 235, Alachua, FL, 32615
Telephone(386) 418-2080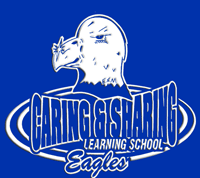 Caring and Sharing Learning School's vision is to provide the best academic and personal education for students in an environment which promotes achievement, personal excellence and a sense of pride.   Students will leave Caring and Sharing Learning School and become positive school and community leaders in the global economy.   To assist in achieving our mission and vision, Caring and Sharing Learning School utilizes the following components in the implementation of the curriculum: 1) Data driven instruc ... Learn more!
Address1951 SE 4th Street, Gainesville, FL, 32641
Telephone(352) 372-1004
E-mail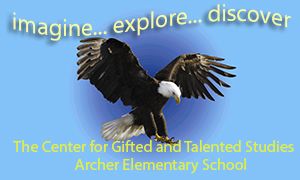 Imagine, explore and discover at The Center for Gifted and Talented Studies at Archer Elementary School.   Located at Archer Elementary School in the sand hills of rural Alachua County, The Center offers a unique educational setting.   A small town atmosphere fosters an intimate, family-like environment where students can safely imagine, explore and discover the wonders of learning.   Emphasis is placed on a balanced curriculum approach focusing on the physical, social and academic development of the indi ... Learn more!
AddressArcher Elementary School: 14533 SW 170th Street, Archer, FL, 32618
Telephone(352) 495-2111
E-mail
Classroom teachers integrate the arts into their subject and curriculum areas, and fine arts teachers integrate the academics into their lessons.   The Fine Arts Magnet contains two strands.   The Discovery Rotation introduces students in grades K-3 to dance, drama, graphic and three-dimensional arts, and choral and instrumental music.   The Specialization Strand gives fourth and fifth graders the option of choosing one area for emphasis during each semester. Learn more!
Address2106 NE 8th Avenue, Gainesville, Florida, 32641
Telephone(352) 955-6703
E-mail
Websiteduval.sbac.edu/pages/DUV0021
The Einstein School is dedicated to creating a rich, individualized learning environment for students whose primary disability is a language-based reading disorder. Our priority mission of building basic reading skills through scientifically-researched instruction drives our model. We emphasize the language arts, particularly reading, as a significant portion of each day's instruction, while also providing math remediation as needed. In addition, we teach to students' strengths using non-verbal and less-v ... Learn more!
Address5910 SW Archer Road, Gainesville, FL, 32608
Telephone(352) 335-8765
Websiteemschool.org
At Expressions Learning Academy, we promote academic achievement by incorporating the arts, particularly the performing arts, into the basic curriculum outlined by the Florida Sunshine State Standards. While we are able to infuse art into every subject offered, a typical daily schedule focuses on vigorous academic components in the morning, and the rotating arts components of music, drama, dance and visual arts in the afternoon. We believe that these daily art activities are essential in order to enhance ... Learn more!
Address5408 SW 13th Street, Gainesville, FL, 32608
Telephone(352) 373-5223
E-mail
Websitewww.expressionsacademy.org
Genesis is the place where your child's education is nurtured. Learn more!
Address207 NW 23 Avenue, Gainesville, FL, 32609
Telephone(352) 379-1188
E-mail
Williams' GLEAM program allows children to explore learning through thematic units,application of skills in project based learning and self-discovery in the leadership academy. In addition to our highly qualified staff and full time science lab, Williams integrates the STEM curriculum through inquiry. Learn more!
AddressWilliams Elementary: 1245 SE 7th Ave, Gainesville, Florida, 32641
Telephone(352) 955-6719
Our mission, as stated in our contract with the School Board of Alachua County is to provide elementary students with a community oriented educational environment that stimulates and motivates them. This environment is to be achieved by: - Providing a small student-staff ratio. - Incorporating the Town of Micanopy as the classroom. - Using the performance-based curriculum with individual learning plans for every student. - Involving parents and other family members in all aspects of their child's educatio ... Learn more!
Address802 Seminary Street, Micanopy, FL, 32667
Telephone(352) 466-0990
E-mail
Websitemicanopyareaschool.org
The One Room School House has grown and evolved over the past twelve years but it has certainly kept true to its mission: to provide a high quality, private school atmosphere and education to families that can not afford a hefty tuition. Charter schools are public schools and are absolutely free to all students. They are one of the few real choice options within the public system. For families desperate for something beyond the typical in elementary education, The One Room School House has been a life ... Learn more!
Address4180 NE 15th Street, Gainesville, FL, 32609
Telephone(352) 376-4014
Websiteorsh.net